If you're new here you may want to sign up for my weekly newsletter. Thanks for visiting!
Last month I wrote about how my Dad was diagnosed with Cancer.  Well, he passed away on April 12th.  Just 4 days shy of his 60th birthday.  I don't have many pictures of him but here is one I took on our last family visit in November.
It still hasn't sunk in.  My life has turned upside down in the past month and I'm just now starting to get my feet back on solid ground.  Only now, almost a month later does it feel even reasonable to be thinking about things like writing blog posts and returning emails.
In my previous article I wrote about how my Dad didn't have health insurance.  Some of those bills are starting to come in and so far I think we are looking about $50,000.  But I'm sure that's not everything.
Health insurance wasn't the only thing he was missing.  He didn't have life insurance, or a will, or powers of attorney, or beneficiaries on anything, or even his wife's name on his bank accounts.  He hadn't done his taxes in 10 years, or have the books for his business up to date.  He really didn't have anything we would need to make this transition any easier.
It's been crazy trying to get everything in order and save his businesses so that my stepmom can continue to have income.  He did have a small pension from his old job.  Other than that my step mom has no income if we can't save his businesses, which are drowning in debt by the way.
That said, while I was visiting before he passed I was able to get him to sign a will and trust and at least tell us what he would like to do with his assets.  Which was good.  It was a VERY difficult thing to do.  I'd say it was one of the hardest things I've ever done in my life.  My Dad did not want to talk about it at all.  We basically had an intervention with the whole family and lawyer.  When he realized we were serious and this wasn't just talk he got very mad and said some mean stuff.  But eventually he did sign the papers and we got it done.  The next morning he went in for a  chemo treatment and never really recovered from it.  He passed away 8 days later.
Having the trust in place when he passed has been extremely helpful.  Only one asset actually made it into the trust before he died but his will says "put everything I own into the trust" which helps us avoid a formal probate.  We were able to transfer his bank accounts into his trust without a judge so that means they weren't frozen.  My stepmom can buy groceries and we can make payroll for his businesses.  That saved us big time!
I honestly don't know what would have happened without the will and trust in place.  I also don't know what will happen with the creditors out there.  There over a million dollars just in mortgages.  Plus many unsecured loans, plus several court ordered payments, plus back taxes, and don't forget all those medical bills.  I don't know what happens.  If they demand immediate payment my stepmom loses everything.  Both her home and her income.  That is still up in the air.  The future is unknown.
In his last days my Dad wanted nothing more than to make sure his wife was secure.  That she had a place to live and a nice lifestyle.  But his in life he didn't do anything to ensure those things in the event of his death.  He didn't get life insurance and had too much debt.  He lived from one debt to the next always saying that next year his businesses would take off and he could pay back the loans.  But what happens when there is no next year?
Please learn a lesson from my Dad!  Right now, think about what would happen if you were to pass away.  How would your loved ones carry on?  I wrote a post awhile back about the things you need before you die.  I think now is a good time to revisit it.
It's Monday morning. It's raining. You have to head out to work, but you can't find anything to wear that suits. Then, as if by magic, you find that classic pair of black skinny fit jeans in the bottom of your chest of drawers. Just popping them on instantly lifts your mood. You look slimmer, you feel more confident and you happily apply your make up, ready for the day.
There's just something about jeans which makes me smile. When wearing them, you feel like you can go anywhere and be whoever you need to be. Whether you wear them out in the evening, dressed up with a pair of killer heels and a slinky top, or simply to chill out around the house, or anything in between, I would challenge anyone to name a time when jeans would not be suitable, job interviews perhaps being the one exception.
The first jeans I owned were a cute, floral-embroidered pair. I was only about five, but every day after school I would run up to my room and throw them on, merrily discarding my school uniform as I did so. Many happy hours I spend playing out in the garden, the denim withstanding the variety of wears and tears my boisterous play must have caused.
As a teenager, my friends and I all subscribed to the Britney school of fashion. Low cut, flared jeans with ornate embellishments were the order of the day. Whilst I look back on those days and cringe for other reasons, I still think of those jeans with a smile. Wearing them was preferential to more dowdy types of trousers, whilst not being as 'tarty' (as my mother would say) as a miniskirt or short dress. When I come to think of it, my early successes with the opposite sex probably had a lot to do with how confident I felt when wearing my jeans.
Jeans are particularly handy as they work well with any type of shoe. In the day, it is perfectly acceptable to wear them with your favourite Converse-style trainers, or flip flops in the summer months, not that we remember what those are like! For smarter occasions, such as dress-down days at work, jeans go with kitten heels or if you are wear jeans in a skinny style, shoe boots or ballet pumps. Later on, stilettos, espadrilles and court shoes all look great when teamed with the versatile jean.
Likewise, by mixing and matching the top half of your outfit with a pair of jeans, you can pull off just about any type of look. So, you might be wearing a gypsy-style t-shirt and romantic drop earrings. Wearing this with a pair of jeans gives you a romantic, dreamy look. If you're having a relaxing day at home, it is easy to pair your favourite jeans with a sweater or plaid shirt and you can still glam up by adding pretty jewellery.
They really do go with anything, which is why I say that jeans truly are a girl's best friend!
Author Bio:
Jocelyn Wright is a travel writer who enjoys wearing skinny black jeans to work and her blue jeans out in the evening!
I bought something on Amazon the other day and when I was done checking out Amazon asked me if I would like to post on Facebook about my recent purchase.
I did not.
However it got me thinking.  When we spend money we get to share that event with our friends.  When I buy a new pair of shoes I can post it on Facebook and all my friends can ooh and aww over my cute shoes.  When I'm on vacation I can post a million pictures of my kids doing all the various activities.  I can post pictures of my latte or beer.  When I spend money I can interact with my friends.
Just a quick look right now at my own Facebook feed and it includes.
A picture of Disneyland
A status update that a friend landed in Las Vegas
A purchase of a new set of sheets on sale
A purchase of a new monitor
A picture of a starbucks cup
A picture of friends drinking at the bar
Ok, that's fine.  It's life and I understand that.  I love Facebook.  I'm not saying people shouldn't post that stuff.  But wouldn't it be cool if our good money habits were also be shared on social media.
Can you imagine if after making a deposit at the bank the teller asked "Would you like to tweet this deposit to your Twitter followers?"  haha.  We could see tweets like "Just put $100 in my savings account!!"
Imagine if after increasing your 401(k) contribution online you had the option to post it to Facebook.  Status updates like "I just started contributing an extra 2% to my retirement account!"
I can see pictures of people coming out of the bank proudly holding their deposit receipts saying "Just made another deposit into my vacation fund!  I'll be there in no time!"
Wouldn't that be awesome?!  I would love it people would brag about their savings.  Maybe it would start a movement.  A savings movement.  What if it was as cool to save money as it was to spend it?  
A girl can dream…
The Caribbean is made up of 7,000 islands spanning some 2,000 miles between South America and Venezuela, North America and the Gulf of Mexico.  The islands are of varying sizes, some very small and others quite large. 
The chequered colonial history of the Caribbean, whereby territories have been claimed at various times by England, Portugal, Spain, France and the Netherlands means that the indigenous populace of the islands speak many different languages.  This is useful because the main economy in this spectacularly beautiful area is tourism from cruise ships, sailing, scuba diving and hotels among other tourist attractions.
If you want to work out how to have a Caribbean holiday on the cheap, it is important to decide where in the Caribbean you want to go, because some places are infinitely more expensive than others.  Naturally, prices vary by season but we have taken an average of prices in high season/winter (January to May) but staying in 2 & 3 star hotels.  This means that you can enjoy the carnival and won't have to endure monsoon like rain or hurricanes.  So here are the two most economic places to go.
Cancun, Mexico
One of the Caribbean's cheapest holiday destination and, although it isn't an island, it is highly popular with its pure white sandy beaches, crystal clear water and busy nightlife for those who want it, or quiet restaurants overlooking the sea where you can romantically sip your margarita. You can get cheap flights from the UK depending on the dates you choose and last minute deals are always worth keeping an eye on. Accommodation in 3 star hotels can be found from between £20 to £40 per night.
The resort is mainly frequented by European travellers on a budget, Canadians and Americans.
Negril, Jamaica
More white sandy beaches can be found in Negril and an abundance of 2 or 3 star hotels that offer all-inclusive packages as well as room only.  You will pay anything between £30 and £45 per night in the cheaper hotels, but if you are backpacking or willing to stay in student accommodation it can be as little as £10 per night in the various hostels to be found there.  Negril is located over an hour's drive from the airport at Montego Bay, but if you want to spend some time in a place which has a 4 mile long beach and still has much of its traditional charm this is a great place to go.  Although not over commercialised in terms of tourism, you will find many water sports on offer together with boat trips and other activities that you would associate with a tourist resort.
Negril is a favourite among tourists from Italy, England, Germany, Spain, Holland, Portugal, USA and Canada.
Island hopping holidays and all-inclusive packages
If you shop around on the internet you can find some excellent deals on island hopping holidays in the Caribbean and some all-inclusive packages that are unbelievably cheap.  Certainly backpacking is a cheap alternative to staying in one place at the same hotel and of course, you get to see more of the islands that have not been developed into resorts.
If you need some extra spending money or cash to put toward your holiday, you could root through all your old CDs, DVDs and clothes you no longer wear, go online and sell them to www.musicmagpie.com.
My dad has cancer.  He started chemo today.  The onset was fast and severe.
About three weeks ago he went to the doctor because his back was hurting so badly he couldn't walk.  An MRI revealed what looked like cancer.  A few trips to a cancer hospital 5 hours away and about a week ago he was diagnosed with stage 4 cancer.
Before that he thought he was perfectly healthy.
But really this article isn't about him.  It's about the fact that he doesn't have health insurance.  Yup, you read that right.  He will be in a battle for his life without health insurance.
So what does that mean?  Well, I don't know the details of his financial situation. I don't know exactly how much he makes or how much equity he has in his house.  I don't know how much he has in his 401(k) or in savings.  But I do know this.  Not having health insurance hasn't impacted the level of care he has received.  No doctor has turned him away or skimped on testing.  He is getting the exact same level of care he would be getting if he had the best insurance out there.
I also know that this cancer will take away everything he has spent his lifetime building.  Everything will be gone.  From what I hear the chemo alone will be $120,000 just for the first batch before they run more tests to see if it's working.  Then they might do it again.  Not to mention all the days he has spent in the hospital so far, plus other meds, tests, doctors, and whatever else.
I've always heard that insurance is PROTECTION.  I understand that but I never really got it.  I didn't truly get it until now.  Health insurance doesn't give you health care.  Car insurance doesn't get your car fixed.  Homeowners insurance doesn't rebuild your house.  Insurance is to protect your assets so that YOU don't have to pay for those things.
It's a different way of looking at it.  A mind shift.  My dad is getting the same care he would get with insurance.  The benefit of the insurance is that he wouldn't have to sell his house and cash out his 401(k) to pay for it.  The insurance would pay for it.  The insurance would protect his assets.
Are you going without any important insurance?
Budgeting helps you live a life that is in line with your priorities.  Pretty cool right?  Maybe you never thought of it that way but it really does.  It forces you to use your resources more efficiently.
Here I tell a story about a friend of mine who had a budgeting dilemma and he had to think about his priorities to make a choice.  Oh, you are just dying to hear this…
Click the pointy triangle!
Leave a comment and tell me about YOUR budgeting dilemma and share how you dealt with it.
This is hilarious and so so true!  I just had to share.  Have a great weekend!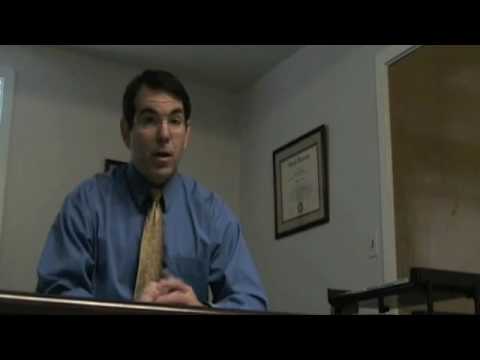 Everyone hates car repairs and I'm no different.  Nothing feels like throwing money away more than to paying for something you can't see and gives you no additional benefit from what you had before.  It seems almost crazy.
My husband's car had been acting up.  Once in a while instead of shifting gears it would just go into neutral and get stuck there.  He would have to coast over to the side of the road and put it in park before it would shift again.  Which obviously is pretty dangerous!  You can't just have your car randomly going into neutral.  So we took it into the shop hoping and praying it just needed a transmission flush.
Nope!  Our worst fears were confirmed that the car needed a whole new transmission.
The bill was $3,200 plus tax.  Which would come to $3,489.60 according to my calculations.  (9.05% sales tax)
Because we knew this money would have to come from our emergency fund, which meant we were basically paying cash, my husband asked for a cash discount.  They said yes and offered us a new bill of $3,000 including tax.  Which is really amazing and honestly I don't think the guy realized what a crazy deal he was giving us.  That's a 14% discount!  We would have been happy with 5%.
So having cash saved us almost $500 plus we don't have to pay interest, or stress, by having this floating around on our credit card for months or years.
We did have to go down there with $100 bills, which felt very strange.  I went into the bank to get the money and as the teller was counting out my cash she asked "Car repairs or air conditioner?"  haha.  Car repairs.
So the moral of the story is to ask for a cash discount!  Don't feel bad about it.  Paying cash benefits the company too.  They avoid a transaction fee from the credit card company and get their money faster.  Keep in mind that the fee and delay of payment is factored into your price.  You deserve a discount if you pay in cash.  Otherwise you are paying for something you aren't using.
Have you ever asked for a cash discount?  How much did you save?
I worked on a special project last month.  As we went through the month, tracking our spending, doing our budget, I added in a special category for "taxes paid".  I tracked all the taxes we paid, sales tax, taxes on gas, property taxes, payroll taxes, taxes on our bills, everything.
Here's how it turned out.
In January we paid a total of $1,129.60 in taxes.
It broke down like this:
Sales Tax: 162.28
Taxes on Gas: 45.22
Property Tax: 195.33
Payroll: 677.92 (Just my husband's income since I'm self-employed)
Bills: 48.85 (taxes on our bills like cable, electric, etc.)
I'm not sure how I feel about that.  One hand it's $1,129.60 out of my pocket that just went "poof".  It sure would be nice to have an extra $1,100 every single month!  On the other hand, for $1,129.60 I got streets to drive on, my kids went to school,  police protection, military protection, etc.  If there were no government I'd have to pay a lot more than $1,100 to provide those services for myself.
I didn't add in things like the bill to the city.  Is that a tax?  I don't see it that way since I pay for services.  This bill covers trash pick-up, water, and gas.  I assume if I didn't pay it I would lose those services.  So in my mind it's not a tax.  I also didn't include registering my cars, which runs us about $60 a month if you were to take it on a monthly basis.  I guess do consider that a tax since it have to pay it just to use my own property.  But it's kinda sticky.  I don't have to pay it if I don't own a car. If all the roads were private I would have to pay tolls to use the roads to the companies that owned the streets so if you think of it that way it is a pay for service kind of thing.  It's a blurry issue so I didn't include it in my "taxes paid".   Stamps are the same way.
I thought about bills that are required by the government, like car insurance.  Could that be considered a tax?  The government passed a law that says I have to spend this money. Does that make it a tax?  Again, if you think "I have to pay this in order to use my own property" then it's tax-like.  However I think it's just as blurry as the registration so I didn't include it as taxes paid.
Also there are quite  few things that are just sold with taxes included.  So it's hard to know the exact amount of taxes in the bill.  We rented a condo in California for a week.  There weren't any taxes on the bill but I have NO DOUBT quite a bit of that bill included taxes. Unfortunately, I had no way of calculating it.  Same with the bill from the hair stylist.  I'm sure there were sales taxes and maybe other state fees included in that bill but it's not listed separately on the bill so I have no way of knowing.   There were quite a few transactions like that where you just don't know what's actual bill and what's taxes.
I'd love to hear your thoughts!  Please leave me a comment down below to let me know what you think!
Hey there!  I have another video for you today.
Today I'm reviewing a great tool I've been using that will help you reach your goals.  It's Seth Godin's version of Zig Ziglar's goals program "Pick Four"… and it's awesome.
There are three components to making lasting change in your life:
small steps
consistent effort
group support
This book gives you the first two.  A book can't really give you group support, that part is up to you!  But if you wanted to give a copy to a few friends you could create your own support.
So if you want a better life this video is for you!